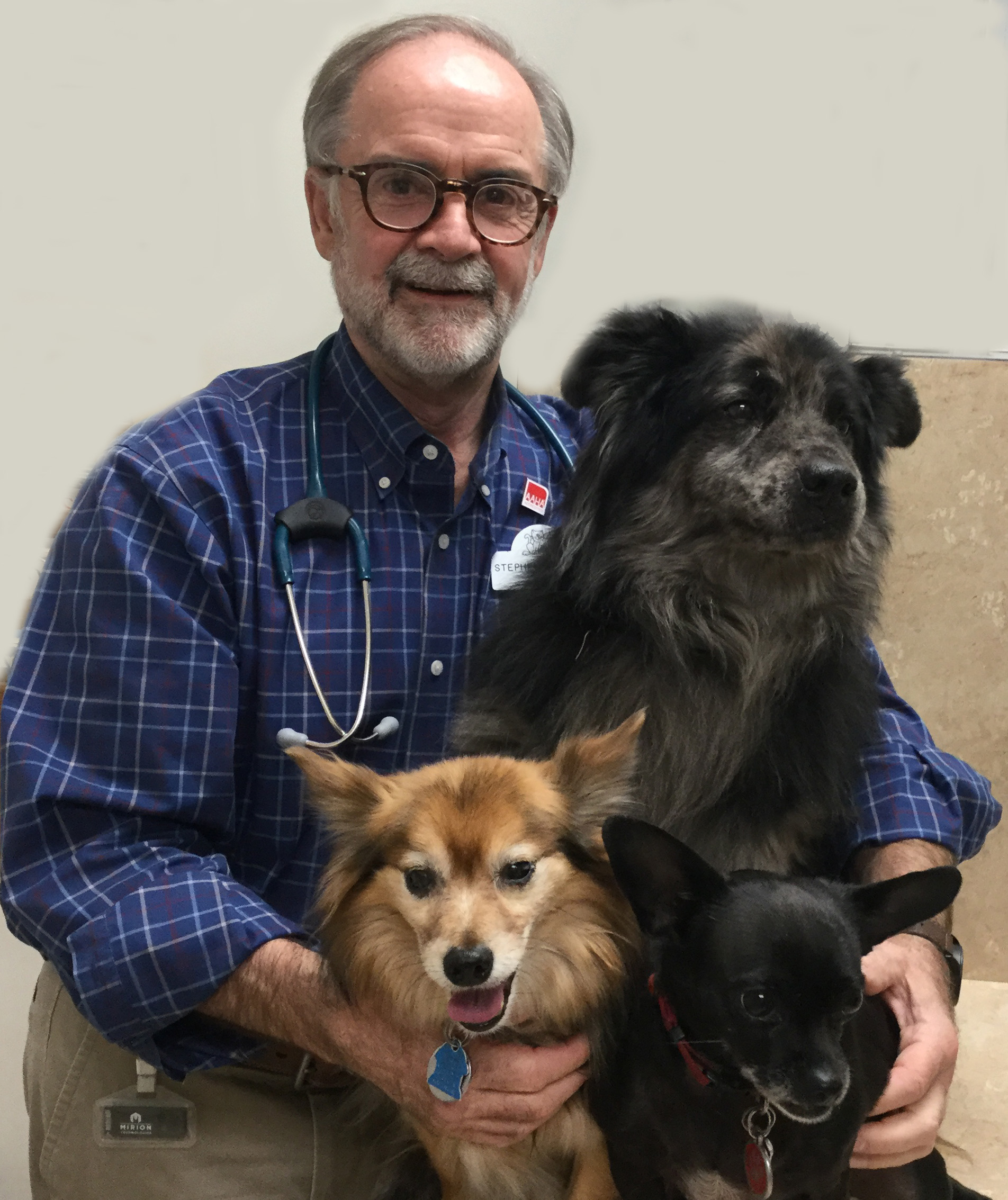 Veterinarian/Owner
Dr. Steep is a 1977 graduate of Michigan State University College of Veterinary Medicine. He has extensive experience in companion animal general medicine and surgery. He has practiced in Northern Virginia and was well known in East Detroit, before coming to Oxford in 2005.
Steve and his wife, Anne – a public health nurse, have three pets – all rescue animals. . Mollie came from the streets of Detroit and was rescued by Detroit Animal Care and Control. She met her new family at the Miracle of Life Healthy Pet Surgical Suite at the Michigan State Fair in 2008.  Timmy and June Bug were adopted from our friends at K-9 Stray Rescue.
Dr. Steep is a former instructor in the Veterinary Technician program at Macomb Community College. His classes included Small Animal Diseases, Pharmacology, and Clinical Pathology II Lecture.
He is a member of numerous professional associations including the American Veterinary Medical Association, Southeast Veterinary Medical Association, and the American Animal Hospital Association. Active in the Michigan Veterinary Association, Dr. Steep is the past president of the MVMA, the former chair person of the MVMA Veterinary Informatics Committee, Emergency Preparedness Committee, and the Legislative Advisory Committee. He is also a member of the Michigan State Animal Response Team and volunteered at the Kalamazoo River Oil Spill Wildlife Rehab Center.